Outdated browser. For a better user experience, please update your browser.
With ADPO and via the Port of Antwerp you can reach 70% of the European consumers within a radius of 750 kilometres. Our terminals link up well with Belgium's excellent transport network via road, rail and sea to the European hinterland.
Our history
Please have a look at the history markers that were important for ADPO.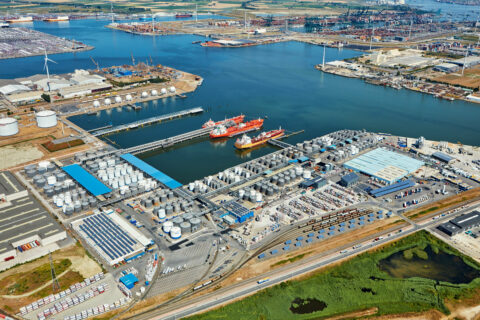 Quality
Safety
Environment
Quality is vital to our future. The quality assurance system ISO 9001: 2015 is implemented and certified throughout the whole organisation to ensure high-quality services and an excellent working environment. The active and proactive management and updating of our quality system is our day-today concern.
All our services and operations are constantly monitored by internal and external safety specialists. Information, training and observation of all employees and contractors are essential for an adequate safety policy. 'Prevention is better than cure' is our motto. We operate the SQAS attestation for terminalling, cleaning and road haulage. We work according the BBS or Behavior Based Safety principles.
To comply with the applicable laws, regulations and standards, we operate an own physicochemical and biological water treatment plant. Waste and wastewater are limited to a strict minimum and we will try to reuse it as much as possible. Furthermore, our goal is to prevent odor and noise pollution. We therefore promote direct communication and an open relationship with our neighbors and the government.
INTEGRATED AND SUSTAINABLE LOGISTICS DO HAVE A NAME..
Unique storage facility
With its unique position at the heart of the European oil and chemical industry, the Port of Antwerp offers world-class logistics and storage facilities. ADPO is since 30 years a trendsetting terminal in the Antwerp Port with an unique integrated or one-stop-shop terminal concept. The tandem of Antwerp as the Port of the future and ADPO as leader in smart, agile and sustainable liquid logistics is a guarantee for success.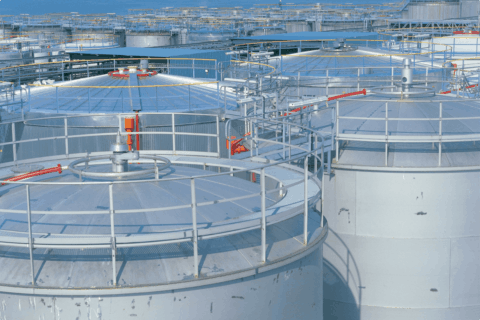 Integrated logistics
One terminal on one location offering tank storage, iso container storage, heating, cleaning, repair, drum- and IBC filling, warehousing, transport and custom services.. integrated logistics do have a name.. ADPO!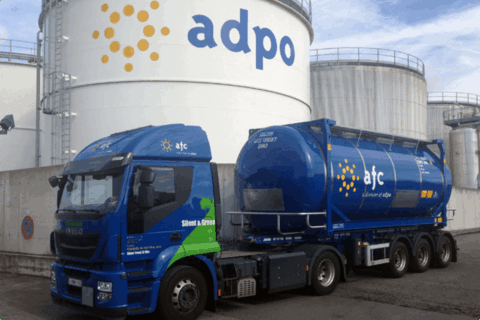 Safety, health, environment and quality
We undertake to manage our businesses and facilities with a view to the protection of the environment, the health and safety of our employees, contractors customers and the community. we minimize the impact on man and the environment during operations, storage and all related services. A sustained effort to optimize safety, health, quality and environmental aspects is the driving force behind ADPO. We aim for continuous progress and improvement through predefined and measurable objectives. It is our ultimate goal to convince management and employees that our SHEQ policy is the underlying principle of all our actions and operations. An open dialogue with all parties involved is of paramount importance. Economic benefit does not take precedence over safety, health and environment.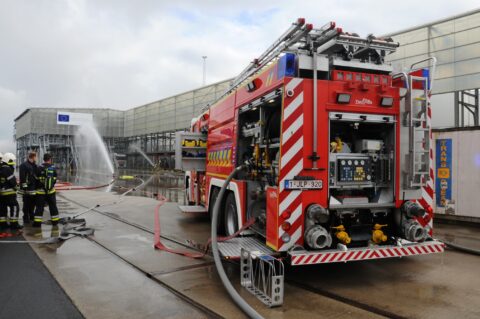 Social responsibility
Spreading goodwill and addressing social and environmental issues also allows us to leave a lasting mark that we hope will be felt for generations to come. As ADPO we believe it is our duty to be socially responsible. In 2021 we supported 'AAP' (Animal Assisted Projects) and 'De Klaproos' (center for disabled), both local organisations, making the life easier and more comfortable for people needing help.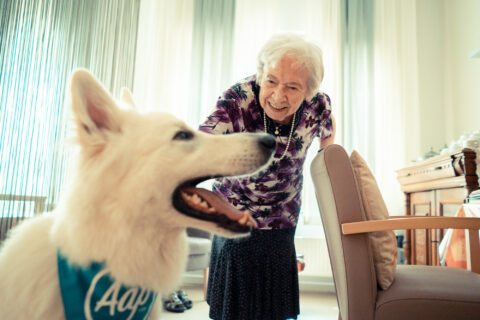 Interested in working with ADPO?