Outdated browser. For a better user experience, please update your browser.
Full tank container logistics
One-stop-shop for all your integrated iso tank logistics

Key figures
Steam, hot water and electricity
What is FCL?
FCL or Full Container Logistics mean that ADPO offers a genuine one-stop-shop model for iso tanks. A 20.000m² secured parking area, a heat-wave system for steam, hot water and electrical heating, a cleaning station and a full container repair service operated by ITACT NV. All these services are integrated with our transport company AFC. The possibility to deliver iso tanks by the water via a barge makes our integrated FCL model unique in the Port of Antwerp.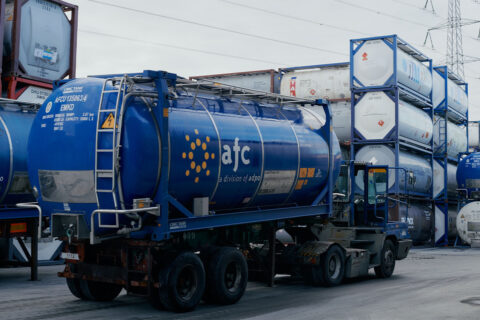 Tank cleaning
Cleaning station facility with 4 iso tank cleaning bays. Additional cleaning bay for tank trucks and rail tank cars. Cleaning possibilities for a wide range of petroleum and chemical products. Our cleaning is linked to our own physiochemical and biological waste water treatment plant. Tank trucks and/or iso tanks that come to ADPO for tank storage operations can be cleaned before or after (un)loading operation.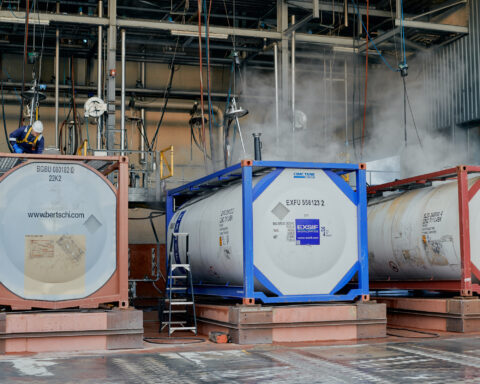 Iso tank heating
Heat-wave container heating system: 36 multi-connections for steam and hot water heating. 10 connections for electrical heating or cooling. We heat easy chemicals such as polyols and oil additives but also and not limited to amines, PIB and acrylic acid.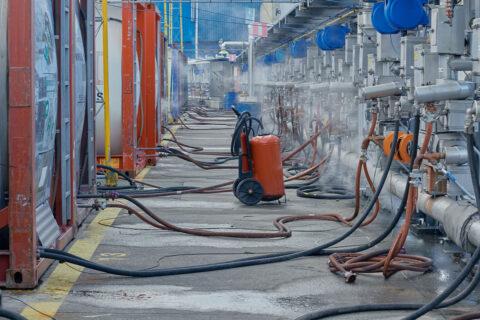 Interested in working with ADPO?